Technical Advisory Committee
Building Relationships for Effective Coordination
The Technical Advisory Committee (TAC) was appointed by the MCWD Board of Managers in August 2022 to advise MCWD staff on the Land & Water Partnership Initiative, an initiative that aims to build bridges between land and water planning, to deliver projects that improve the watershed and support thriving communities.
The TAC includes representatives from partner agencies such as cities, counties, soil and water conservation districts, and park agencies from across the watershed. TAC members and alternates are listed below.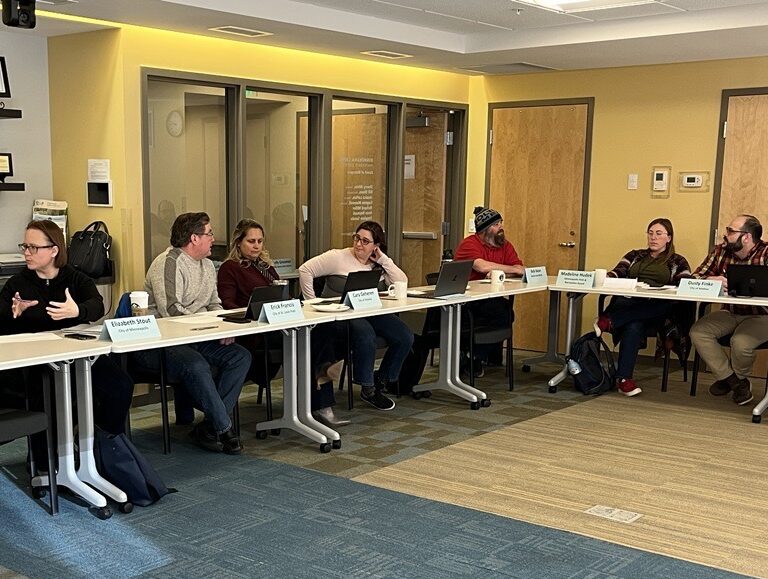 TAC Members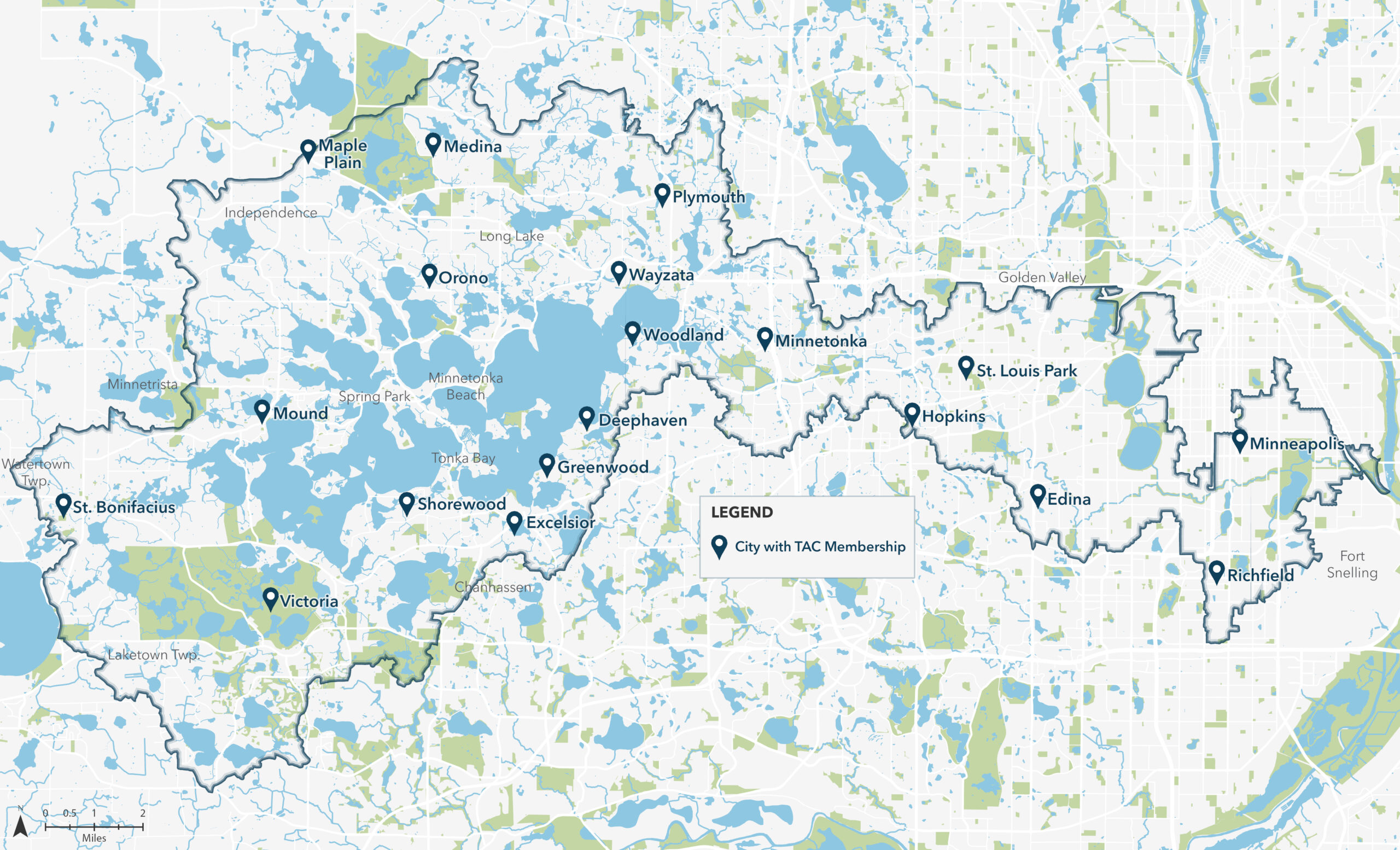 City of Edina: Jessica Vanderwerff Wilson, Water Resource Manager
City of Hopkins: Ryan Krzos, City Planner
City of Maple Plain: Dylan Hoflock, Public Works Superintendent
City of Medina: Dusty Finke, City Planner
City of Minneapolis: Elizabeth Stout, Water Resources Manager
City of Minnetonka: Sarah Schweiger, Water Resources Manager. Alternate: Shahram Missaghi, Water Resources Coordinator
City of Orono: Melanie Curtis, Planner. Alternate: Laura Oakden, Community Development Director
City of Plymouth: Chris LaBounty, City Engineer. Alternate: Ben Scharenbroich, Water Resources Supervisor
City of Richfield: Mattias Oddsson, Water Resource Engineer. Alternate: Chad Donnelly, Assistant Utility Superintendent
City of St. Louis Park: Erick Francis, Water Resources Manager. Alternate: Phil Elkin, Engineering Services Manager; Mike Bahe, Natural Resources Manager
City of Victoria: Cara Geheren, City Engineer
City of Wayzata: Mike Kelly, City Engineer. Alternate: Emily Goellner, Community Development Director
Hennepin County: Drew McGovern, Senior Water Resources Engineer. Alternates: Karen Galles, Land and Water Supervisor; Kris Guentzel, Senior Water Resources Specialist
Metropolitan Council: Jen Kostrzewski, Principal Environmental Scientist
Three Rivers Park District: Kelly Grissman, Director of Planning. Alternate: Jami Markle, Director of Natural Resources
Carver Soil & Water Conservation District: Mike Wanous, District Manager
Bolton and Menk, representing Greenwood, Mound, Orono, St. Bonifacius, Shorewood, Woodland: Bob Bean, Water Resources Project Engineer
WSB, representing Deephaven and Excelsior: Rebecca Haug, Senior Project Manager
TAC Meetings
The Technical Advisory Committee meets to discuss MCWD's priority policy and planning initiatives.
Nothing upcoming at this time. Check back later!
Questions about the TAC?
Becky Christopher, Policy Planning Manager