Frequently Asked Questions
Get the Information You're Looking For
Water is Minnesota's most notable resource. To ensure Minnesota's water resources remain protected, various government agencies are responsible for different aspects. The Minnehaha Creek Watershed District has 129 lakes, eight major creeks, and thousands of wetlands. Have a question?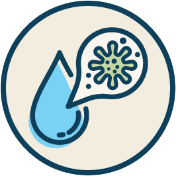 Water Quality
Is it safe for my pets to drink water from the lake or creek?
When in doubt, keep your pets out. Usually, it is harmless for your pet to ingest some water from a local lake or creek. However, after extreme rain events, in times of drought, and when a lake has an active algae bloom, water quality may be worse than usual. Some algae can be toxic to your pets. Visit the Minnesota Pollution Control Agency (MPCA)'s website for more information on common water quality concerns.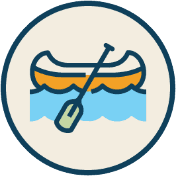 Recreation
Who do I contact about a public access issue at a waterbody in the watershed?
Boat launches on a lake, pond, or creek are usually managed by local municipalities, counties, or the DNR. Please contact your city, county, or the DNR.
Who should I call about removing downed trees or other obstacles?
Contact the city where the tree or obstacle is located.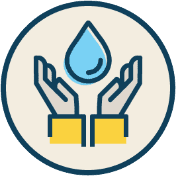 Things you can do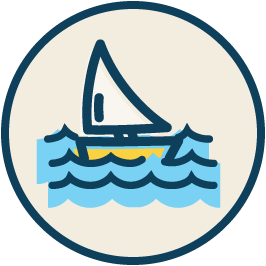 Other
Does MCWD allow hunting on its lands?
No, MCWD does not allow any form of hunting on its lands.
Can I tap a tree on MCWD's land for maple syrup?
No, MCWD does not allow the tapping of trees on any of its lands.
Does MCWD have a map of Lake Minnetonka or Minnehaha Creek?
Yes, MCWD has maps of the Minnehaha Creek and Lake Minnetonka available for pick up at our office.
Are leashed dogs allowed on the Minnehaha Creek Preserve Boardwalk?
Yes, leashed pets are allowed on the Minnehaha Creek Preserve Boardwalk.
Can I pump water from a nearby lake?
Both MCWD and the MN Department of Natural Resources (DNR) manage the appropriation of surfacewater and groundwater. Please see MCWD's appropriations rule and contact our permitting team to determine whether an MCWD permit is necessary. Our team can also help you determine whether a permit from the DNR may be required to withdraw water. Visit the DNR's website to learn more and apply.