Educational Exhibits and Games
Inspire Passion for Our Waters
Reserve one of our many interactive displays and exhibits for your event. Each activity educated children and adults on different aspects of water management. Fill out the form below to reserve any one of our exhibits and games.
Questions about our exhibits and games?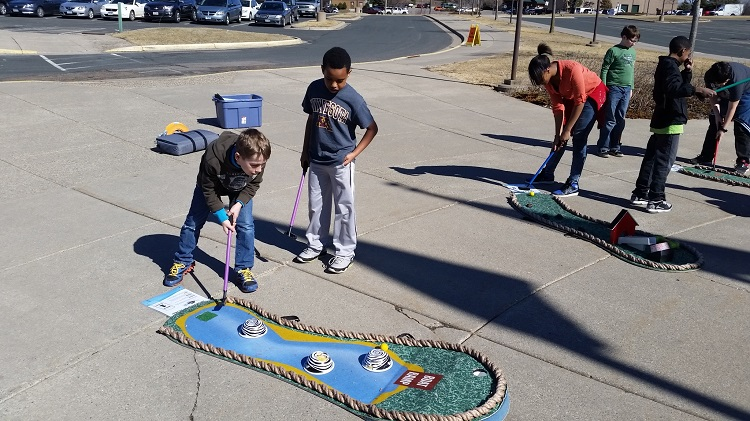 Putt-Putt for Clean Water
These 5 portable putt-putt holes each address an activity that impacts water quality. Light plastic golf clubs, golf balls, and signage are also available. The largest hole is roughly 78″ long and might not fit in every vehicle.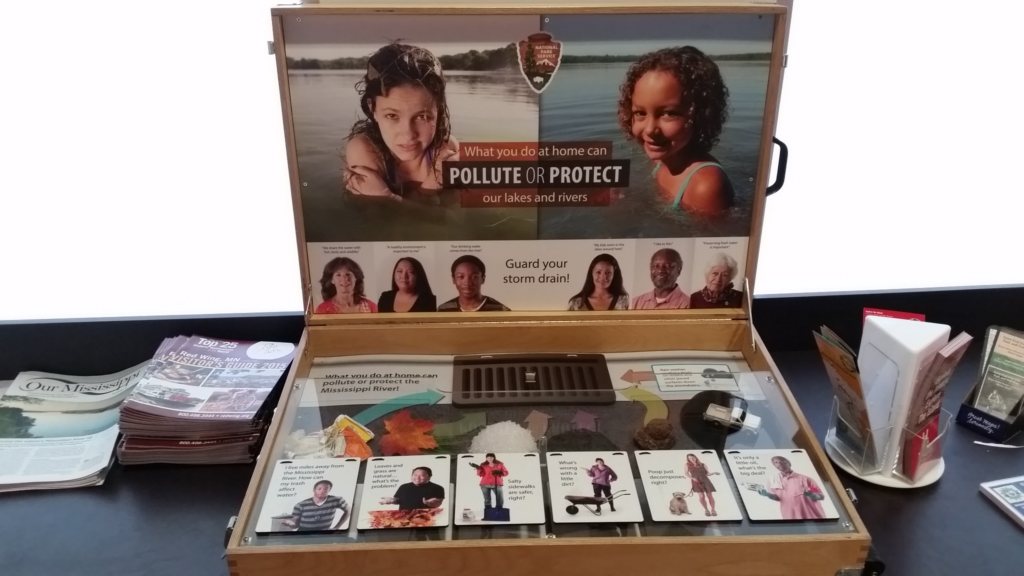 Pollute or Protect Suitcase
This interactive display allows users to look at actions that "pollute" our waters and compare them to those that "protect" our local lakes and streams.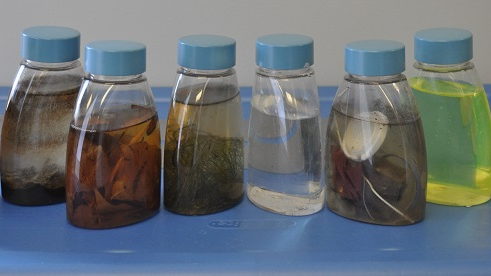 Pollutant Bottles
Each bottle contains a different pollutant to visually demonstrate its effect on our waters. The pollutants include leaves, soil, salt, oil, trash, pet waste, grass clippings, and cigarette butts.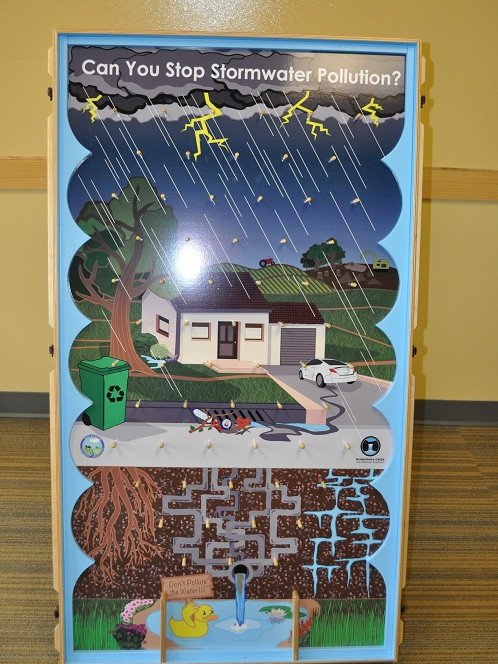 Stormwater Plinko
This interactive "plinko" board demonstrates where water goes when it rains. Each plinko chip represents a different pollutant. The plinko board is roughly 3′ tall.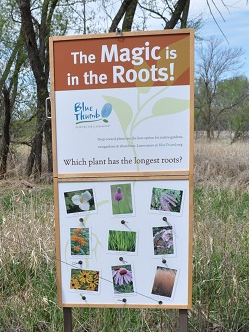 Blue Thumb Root Puller
In this interactive display, users can pull retractable cords ("roots") to see how long the roots of different plants are. The display is roughly 6′ tall when set-up.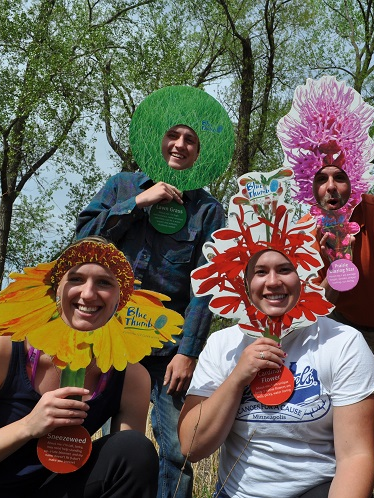 Blue Thumb Flower Faces
These "flower faces" of common native plants are great for events to take pictures and talk about the benefits of native plants.