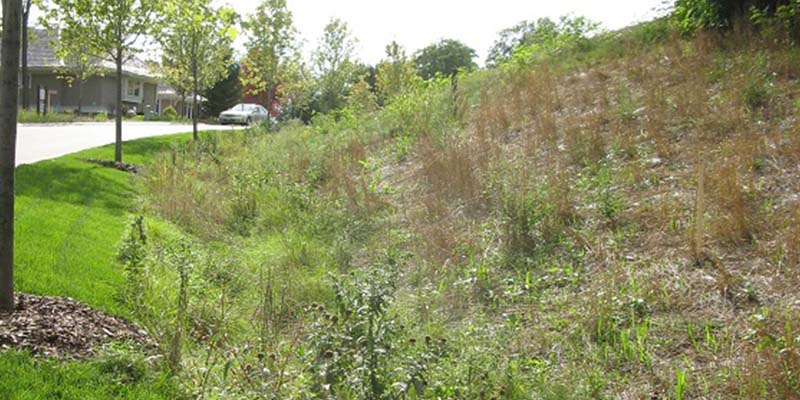 Vegetated swales (also known as grass swales) are shallow areas built to store, filter, and transport small amounts of water before it gets to nearby storm drains. Usually vegetated with grasses, they can either have tall native grasses or turf. This makes them easy to maintain.
Among their benefits, swales:
Divert water away from an area it will pick up pollution
Slow water flow to prevent erosion 
Filter water to remove sediment and pollutants
Allow small amounts of water to soak into the ground
Create wildlife habitat (only when wild grasses are used)
They also reduce the temperature of water before it goes into a stream or pond — a serious issue for sensitive species like trout. Grass swales are easy to maintain. The shallow nature of a swale allows for the use of turf which can be mown and maintained like the rest of the yard.

Swales also can be planted with native plants, which provide additional benefits such as wildlife habitat. In addition, their deep roots help break up compacted soil, increasing the amount of water that soaks into the ground and reducing run off into the storm drain system.
For more information: