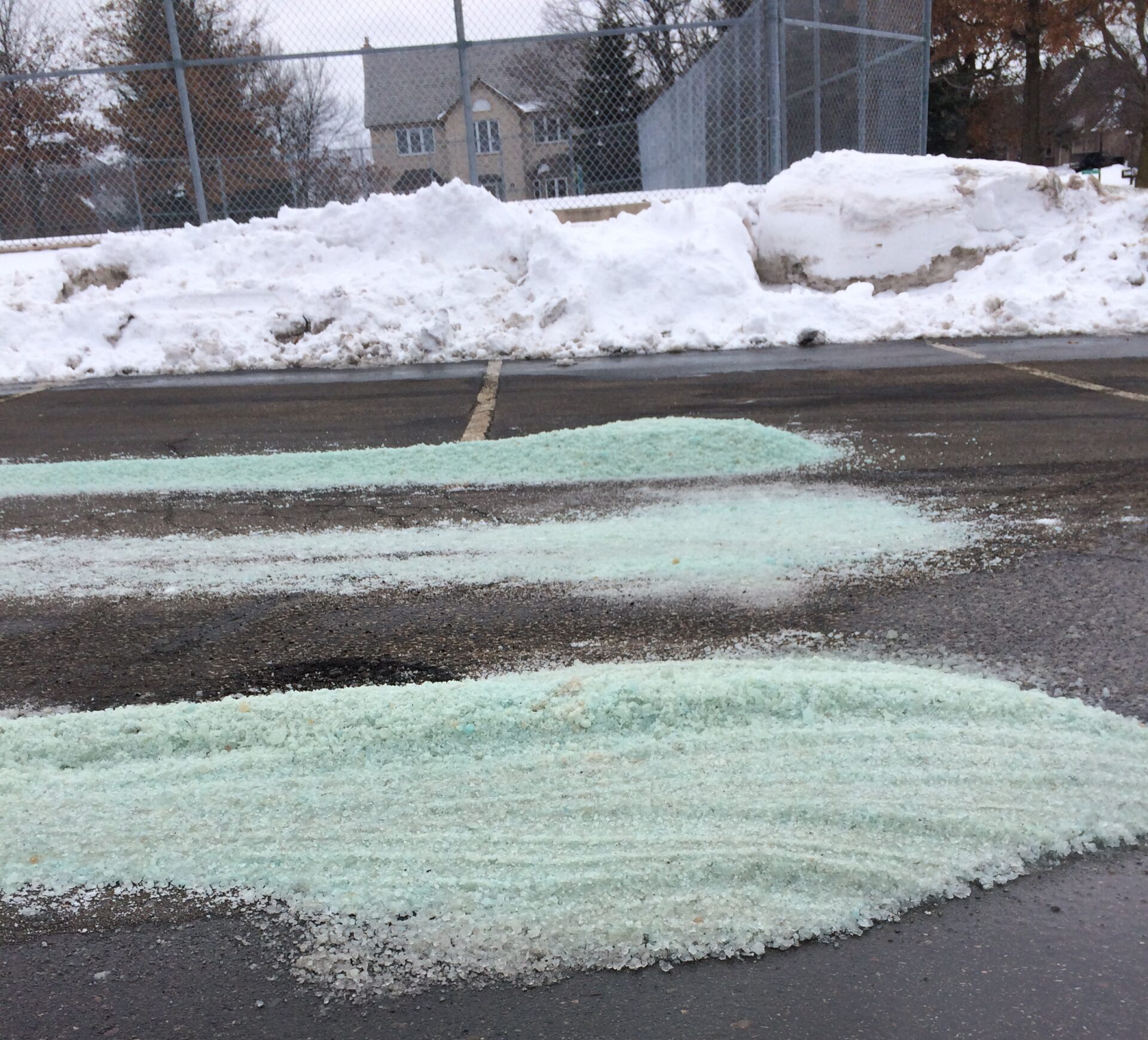 With the holiday season upon us, you may be preparing for hosting guests. But as you make your preparations, are you factoring in the chance for ice and snow? Dealing with slippery driveways and walkways can damper your holiday fun, so do a little advance planning now so you have less to worry about as your guests arrive. You'll also be protecting your local lakes and streams in the process!
Salt provides a quick and easy way to melt ice, but did you know that the salt you lay down on your driveway, sidewalk, or steps eventually makes its way into lakes and streams where it hurts fish, birds, and aquatic plants and insects? One teaspoon of salt permanently pollutes five gallons of water because once it's in the water, it is too costly to remove on a large scale. Additionally, all that salt we are laying down is damaging our lawn and landscaping, corroding cars and infrastructure, and hurting our pets' paws.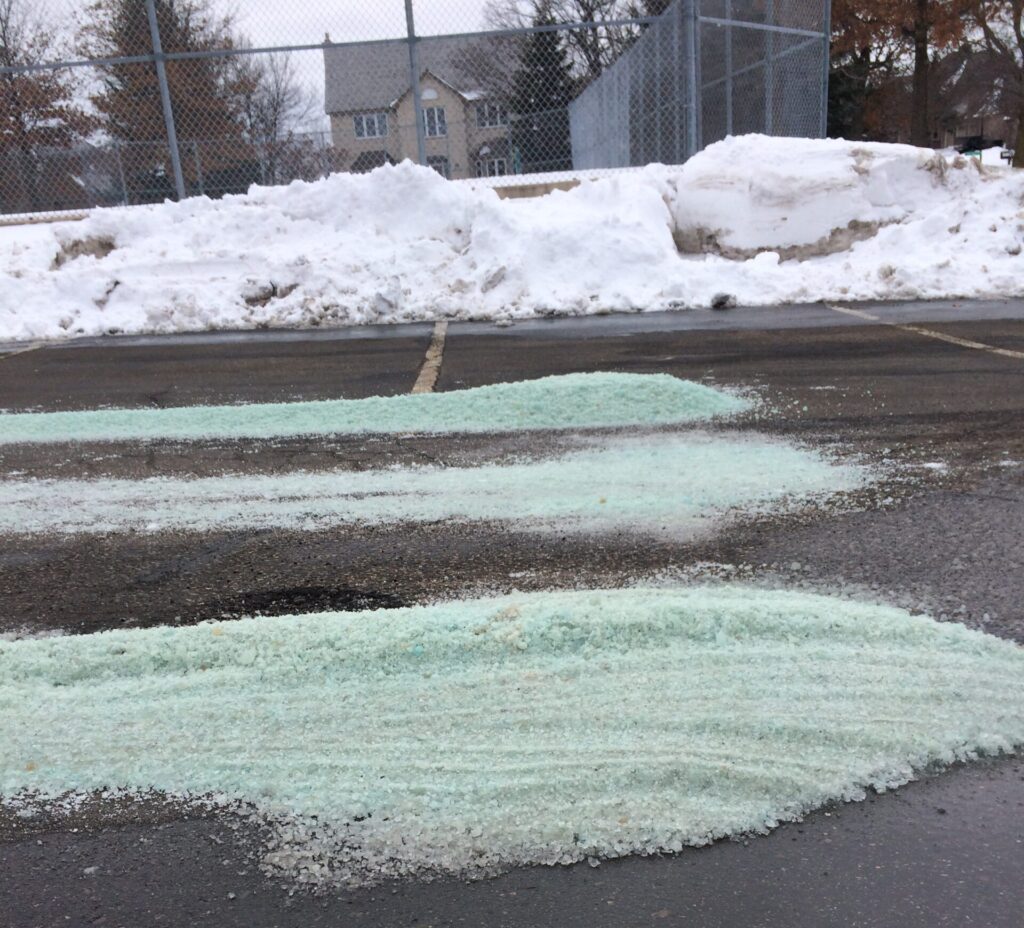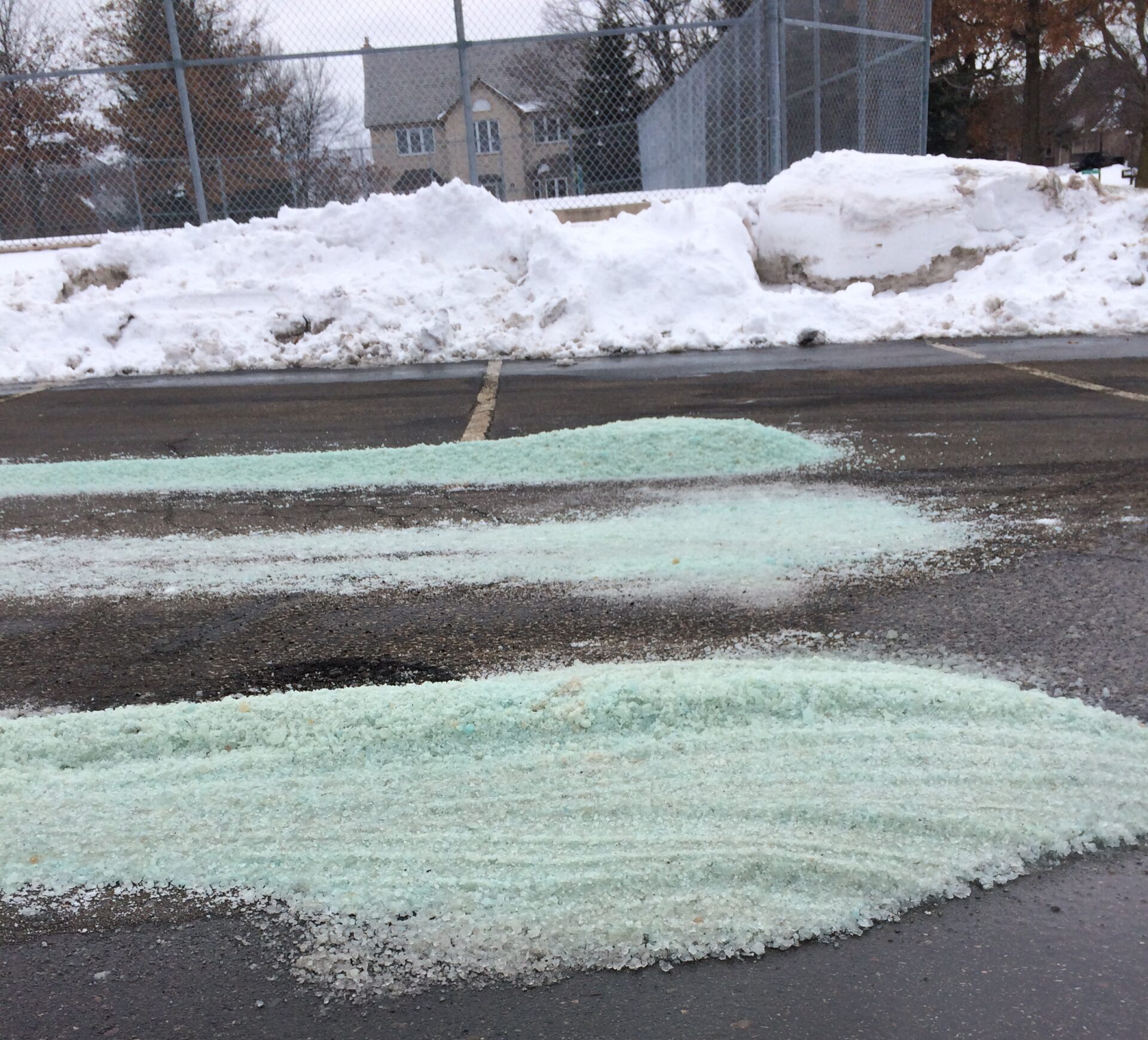 As you prepare for hosting, make sure you have the right tools in your toolbelt for managing snow and ice:
Shovel: the proper shovel (or snowblower) can make all the difference! Shoveling regularly will reduce the need for salt. Ergonomic shovels will make the job easier on your back.



Sand: Use sand for traction, only if needed, when the temperature drops below 15 degrees F. Salt does not work in temperatures less than 15 degrees.



Apply the right product: All salt is not the same. Some, like calcium chloride, work to colder temperatures, but may have other side effects like leaving a slimy residue. Check the label before you purchase so you know what kind of deicer it is and if it will work for your purposes.



Use just a little: You don't need to put down much salt to get ice to melt and applying more doesn't mean faster melting. Aim for a spread of 3-inches between salt crystals. A 12-oz mug holds about one pound of salt, which is enough for 250 square feet (approximately two parking spaces).



Sweep and reuse: Extra salt and sand that is visible on dry pavement can be swept up and reused. This helps keep it out of the storm drain and will save you money in the long run!



Hire a certified professional: Smart salting winter maintenance contractors have gone through training to learn proper winter maintenance and salt application. You can find a list of certified professionals on the MPCA website.
So as you are making your lists and checking them twice, be sure to include the tools you'll need for a safe and enjoyable holiday season, for both your guests and our environment.