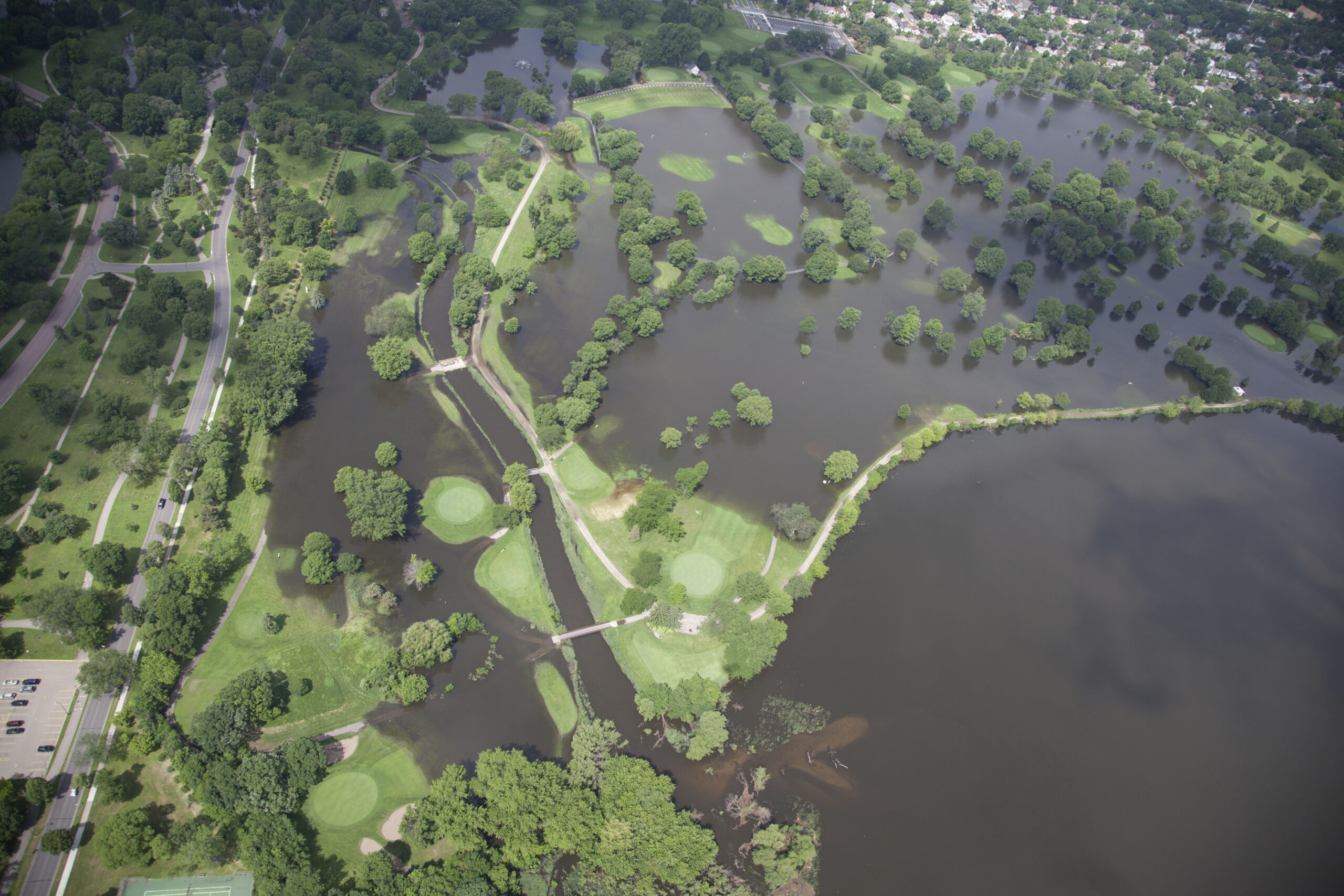 A major theme to the Minnehaha Creek Watershed District's (MCWD) work is "resiliency." The term refers to the ability to bounce back and recover quickly and is a common buzzword when talking about changes to weather patterns. As our climate changes, weather will become less predictable and more powerful. For Minnesota, one observable measure is the increase in precipitation we have been experiencing in recent years.
The DNR reports that 2013 – 2018 was the wettest six-year period since the 1870s. An extra year's worth of precipitation has fallen during that time (about 30 inches according to the DNR State Climatology Office), meaning we have received seven years' worth of rain in a six-year period. This departure from historic precipitation patterns has created issues across the state and highlights the need for communities to adapt to become resilient to more rain and snow.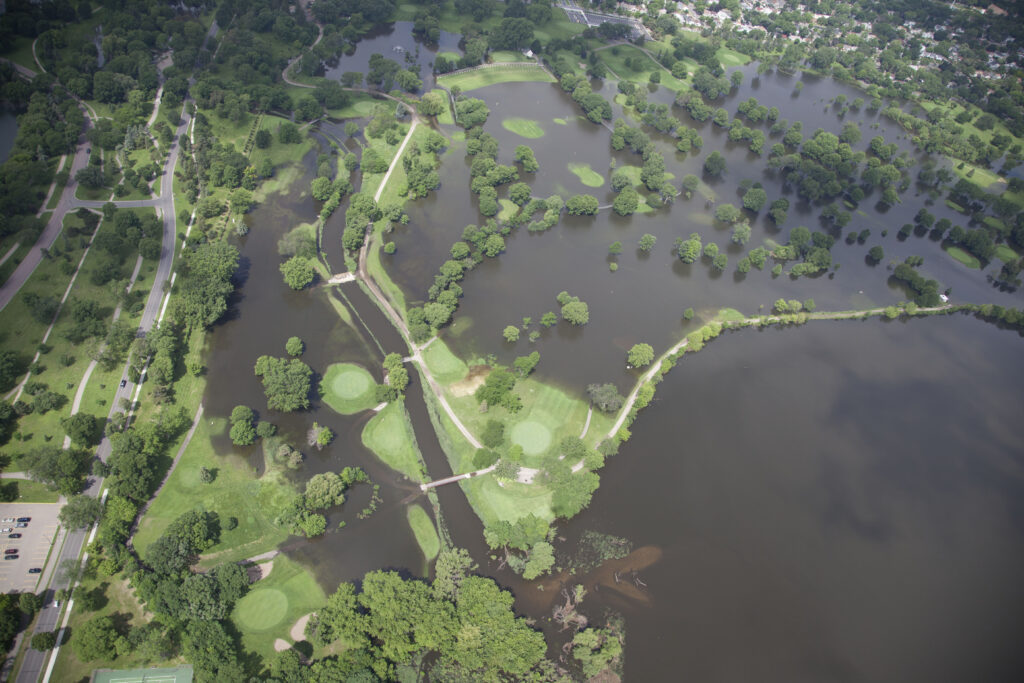 One way MCWD increases resiliency is to coordinate closely with communities along Minnehaha Creek and Lake Minnetonka to manage water levels. This coordination was particularly successful this spring when we experienced fast melting of a large amount of snow. Working together, MCWD, cities along the creek, and the Minneapolis Park and Recreation Board were able to quickly clear ice jams on Minnehaha Creek. This coordinated response allowed the early opening of Gray's Bay Dam to begin moderating water levels on the creek and lake.
To address the flood threats caused by our changing weather and increase resiliency, MCWD has partnered with the National Weather Service (NWS) to enhance how it operates the Grays Bay Dam. The NWS provides MCWD with seven-day precipitation forecasts and a prediction for how that precipitation will affect water levels. With this information, MCWD can proactively create storage in Lake Minnetonka for the forecasted precipitation. It does this by reducing dam discharge before rainstorms which prevents flooding in Minnehaha Creek.
MCWD also uses real-time weather data provided by weather stations that are part of the Hennepin West Mesonet, and real-time data on water level changes on Lake Minnetonka and Minnehaha Creek provided by the US Geological Survey. Combined, these partnerships have greatly improved MCWD's ability to effectively predict, manage, and monitor the effects of changing weather, and improve flood resilience along the system.
As our cities start to address infrastructure upgrades, we'll be working with them to evaluate and improve resiliency. In the headwaters of Lake Minnetonka, we are working with cities and developers to reduce the amount of stormwater running off this rapidly developing area. Along Minnehaha Creek, we are expanding the capacity of wetlands to absorb floodwaters, remeandering sections of the creek to slow down water, infiltrating stormwater using native plants, and more.
Resiliency can also happen at the individual level. We partner with organizations, like Metro Blooms, to offer workshops on creating resilient yards that capture and store rain using native plants and other techniques. By working in collaboration with our partners, we can find resilient solutions to a changing climate that will make our communities stronger.