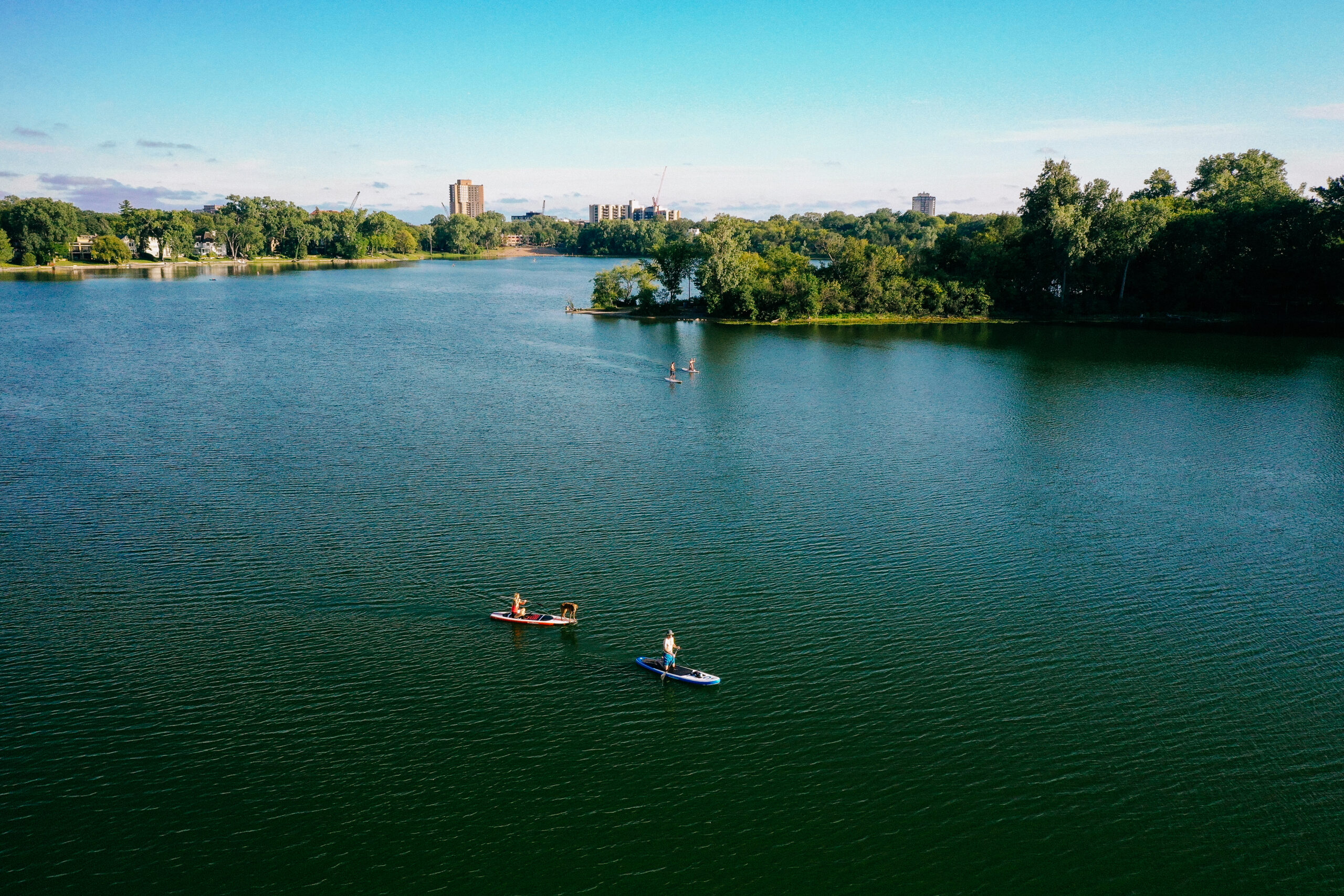 NEWS RELEASE
Awards cite innovative work as District's focus on climate action grows.
Minnehaha Creek Watershed District (MCWD) has been named 2022 Watershed of the Year by the Minnesota Department of Natural Resources (DNR). This announcement follows recognition by the National Weather Service (NWS) and builds momentum for MCWD's new Climate Action Framework, which will guide the organization's work going forward.
"With this award, the DNR recognizes MCWD as a statewide leader in watershed management and climate action," said DNR Commissioner Sarah Strommen. "In the face of complex water issues in the Lake Nokomis area, MCWD convened and led a multi-agency collaboration to analyze data, understand and communicate the issues, and identify community-based solutions. I applaud their science-based, collaborative, and proactive stewardship of such an important natural resource."
Last fall, the NWS named MCWD a Weather-Ready Ambassador of Excellence, which recognizes work that improves the nation's readiness, responsiveness, and resilience against extreme weather, water, and climate events. "MCWD is a true force multiplier," said NWS Hydrologist Craig Schmidt. "We commend their work to integrate NWS forecasts with real-time watershed monitoring to manage Gray's Bay Dam operations to reduce flooding while proactively communicating with the public and emergency managers."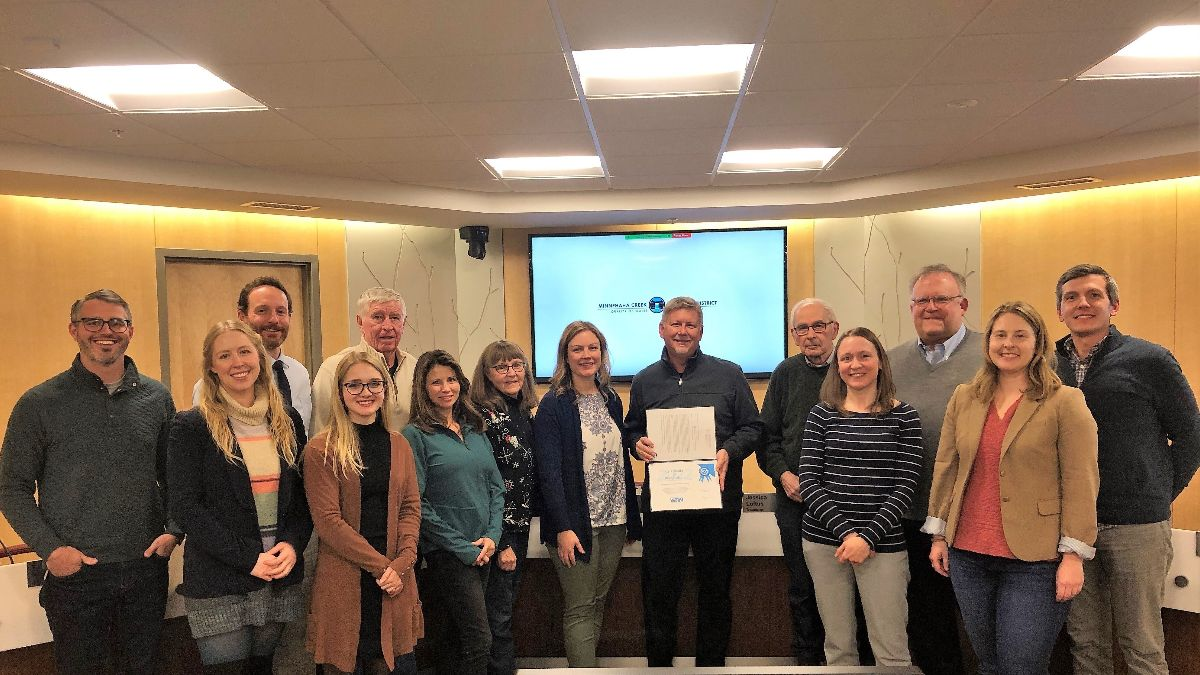 The two awards coincide with the launch of MCWD's Climate Action Framework (CAF), which outlines a coordinated strategy for action and will guide MCWD efforts in the coming years as it works with local, regional, and state partners in adaptive water resource management planning. Built on principles of sound science, partnership, flood adaptation, and watershed-scale solutions, the CAF provides a suite of near-term actions leading up to MCWD's 2027 Watershed Management Plan, where climate action policy will set MCWD's course for the next decade.
The CAF advances MCWD's long history of high-impact projects that bring a range of climate mitigation and adaptation benefits to the watershed. The award-winning restoration of Arden Park, completed in partnership with the city of Edina and Hennepin County, exemplifies this work. "When it comes to approaching projects with sound science, foresight, and a unique vision of shared benefits, MCWD is a trusted partner," said Edina Mayor James Hovland.
Arden Park now treats more than 80 acres of regional stormwater runoff, and a re-meandered creek improves stream health and increases floodplain water storage. "Arden Park is an example of climate resilience right in the heart of Edina," said Hennepin County Commissioner Chris Latondresse. "As we anticipate and plan for the future impacts of climate change in Hennepin County, MCWD's collaborative spirit and innovation are more valuable than ever."
Explore MCWD's Climate Action Framework.
Minnehaha Creek Watershed District
Contact: Samantha Maul, MCWD Outreach
952-641-4518 | smaul@minnehahacreek.org
The Minnehaha Creek Watershed District (MCWD) collaborates with public and private partners to protect and improve the 178 square miles of land and water within its boundaries, including Minnehaha Creek, Lake Minnetonka, the Minneapolis Chain of Lakes and Minnehaha Falls. Through collaborative planning, aligned investments, streamlined permitting, technical expertise and educating/engaging residents, MCWD seeks to create a landscape of vibrant communities within the 29 cities, two townships and two counties (Hennepin and Carver) that are in the District. For more information, visit www.minnehahacreek.org.