East Auburn Stormwater Ponds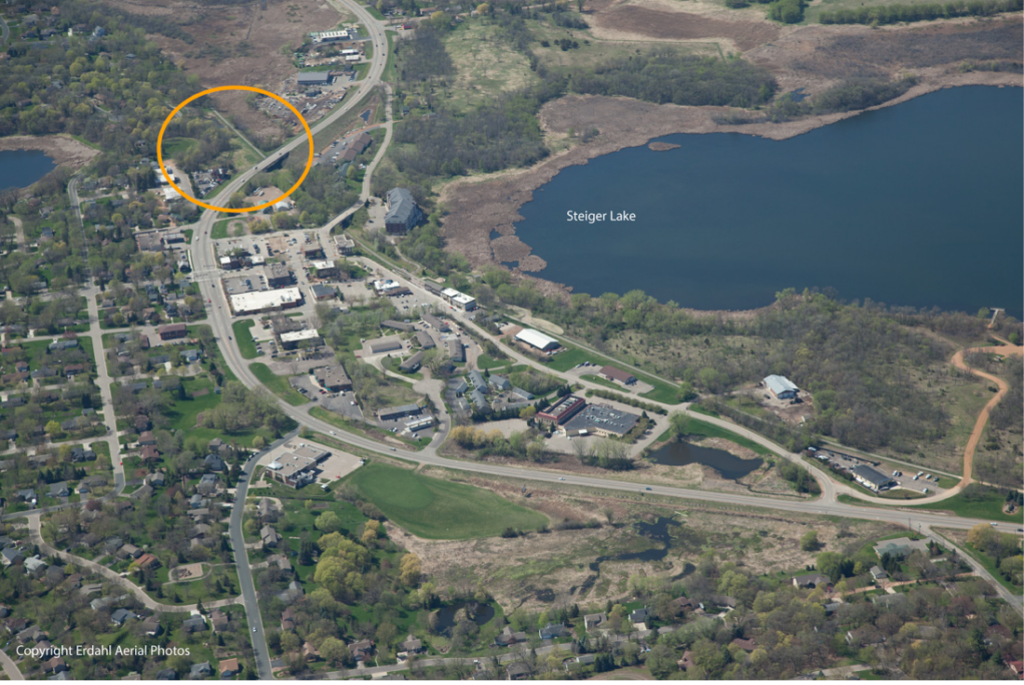 Overview
MCWD, in partnership with the City of Victoria, retrofitted existing stormwater ponds by installing a filtration system to remove dissolved phosphorus. The retrofit increased stormwater capture capacity to cover 22 acres of land. This project ensures that new development in Victoria's downtown is supported with adequate stormwater treatment facilities.
The pond retrofit facilitated the capture and treatment of stormwater from land that would have been exempt from the regulatory stormwater rules, meaning that now even more stormwater is filtered before entering East Auburn Lake than necessary.
Project Timeline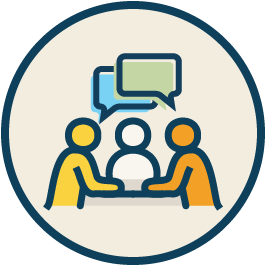 Planning Phase
Planning Phase
2015 — Initial coordination with the City of Victoria to address stormwater treatment shortfalls
2016 — Entered partnership agreement with City of Victoria to improve downtown stormwater treatment capacity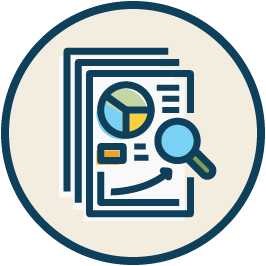 Design Phase
Design Phase
2016 — Design phase initiated
2016 — MCWD awarded grant from the MN Board of Water & Soil Resources to enhance stormwater pond storage and treatment capacity
2016 — Design phase completed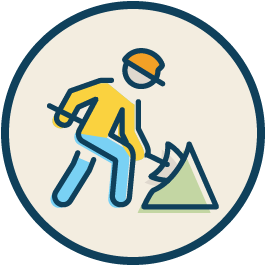 Construction Phase
Construction Phase
2018 — Site construction begins
2019 — Construction finished, including planting, signage, and complementary best management practices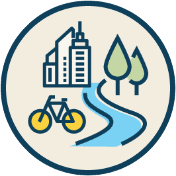 Project completion
Project Completion
2020 — Complete
By the Numbers
phosphorus reduced annually
suspended solids reduced annually
---
Project Highlights
Enhanced vegetation and habitat
Educational signage explaining stormwater treatment techniques
New stormwater filtration system to treat dissolved phosphorus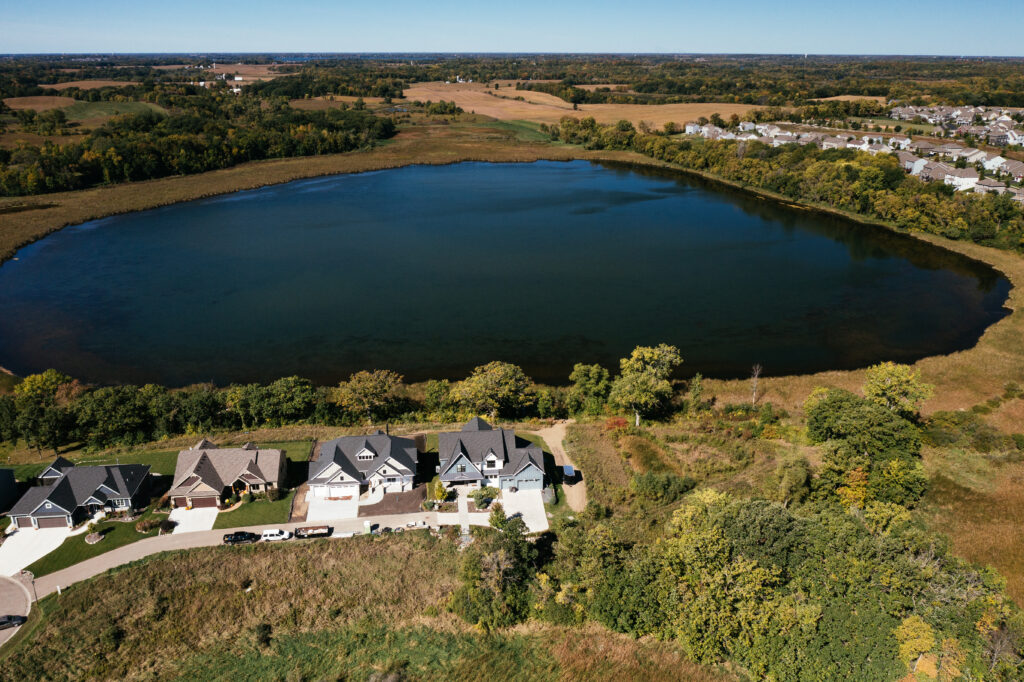 Partnership
This project is a result of the ongoing coordination and communication with partners about plans, priorities, and opportunities for collaboration in the Six Mile Creek-Halsted Bay subwatershed, facilitated by the Six Mile Creek-Halsted Bay Subwatershed Partnership, which MCWD convened in 2015. The subwtershed partnership includes Carver and Hennepin Counties; Cities of Minnetrista, St. Bonifacius, Victoria, and Waconia; Laketown Township; Carver County Soil and Water Conservation District; and Three Rivers Park District.
---