Quality of Water,
Quality
of Life
Partnering to protect and improve land and water
A Balanced Urban Ecology
As one of the largest urban watersheds in the state, we work with partners to build capital projects that improve water quality, reduce flooding, and create a landscape of vibrant communities where the natural and built environments exist in balance to create value and enjoyment.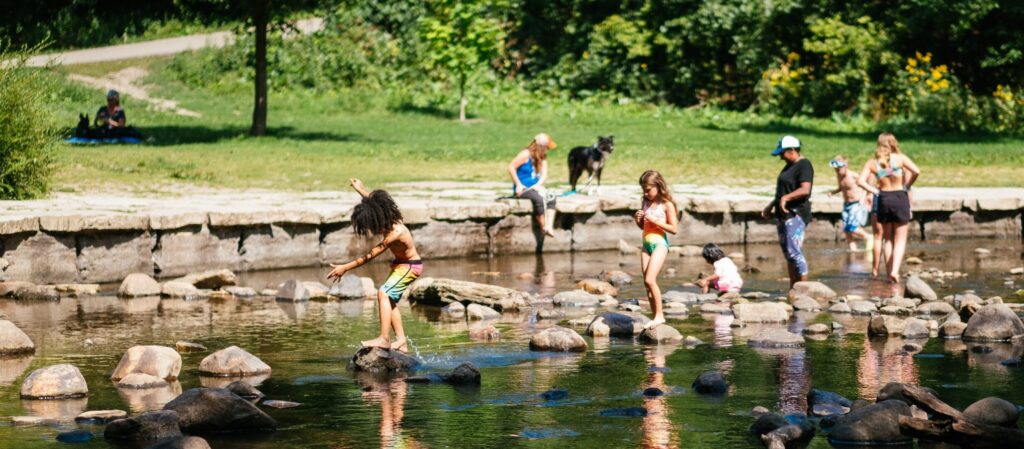 Featured Projects
We build projects that measurably improve water quality, reduce flooding, benefit people and communities, and create new vibrant places across the watershed.
Water Levels at a Glance
View more water level and creek flow data on our water levels page. Explore current and historic dam discharge rates on the Gray's Bay Dam Operations page.
---
Am I in the District?
The Minnehaha Creek Watershed District encompasses 178 square miles in the western Twin Cities metropolitan area that includes both urban and rural landscapes and roughly 29 cities and townships. The Six Mile Creek Chain of Lakes, Lake Minnetonka, Gray's Bay Dam, Minnehaha Creek, the Minneapolis Chain of Lakes, and Minnehaha Falls are all part of the watershed.