325 Blake Road Restoration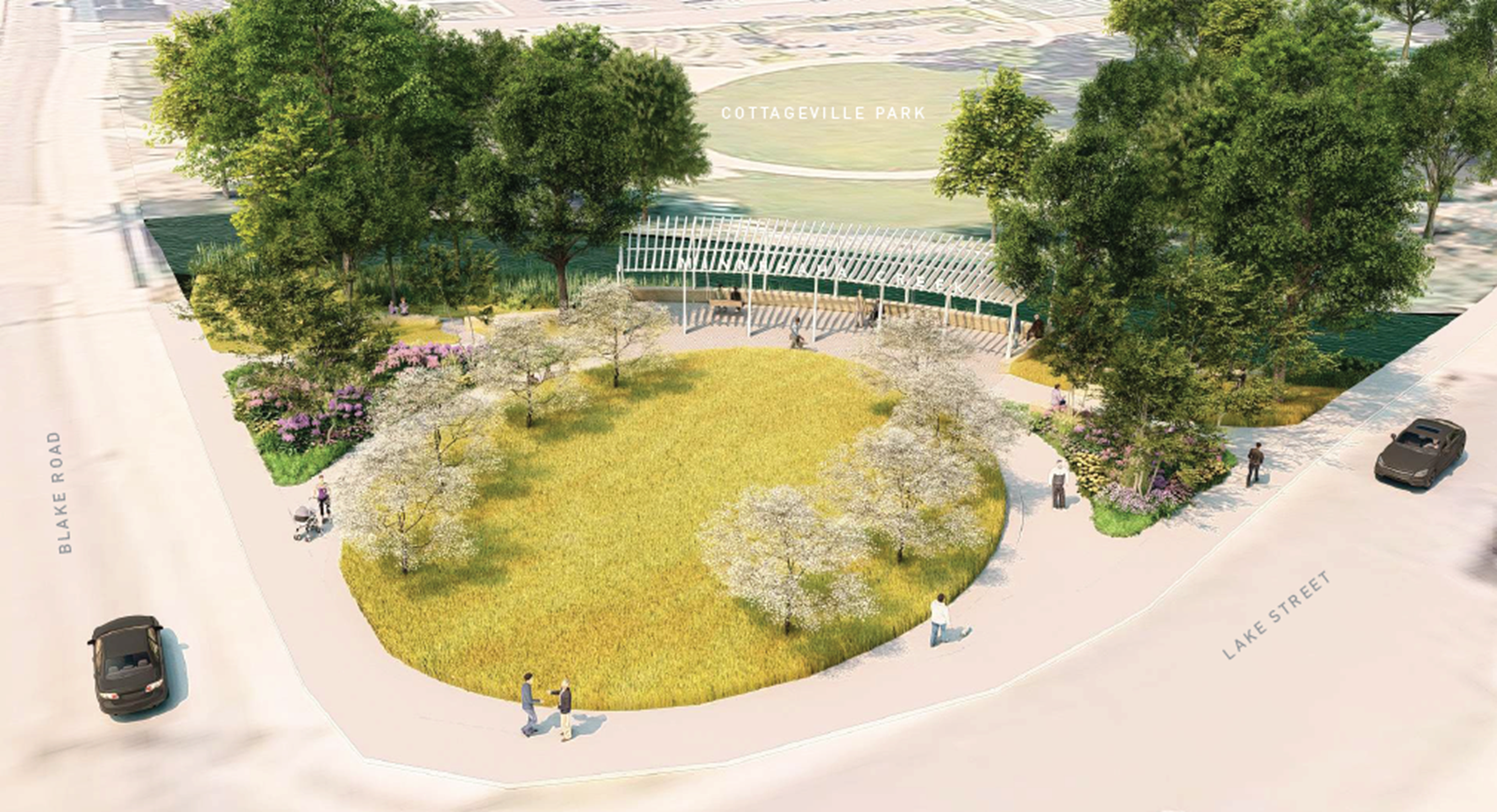 Overview
In partnership with the City of Hopkins and other public and private organizations, Minnehaha Creek Watershed District (MCWD) is leading a restoration effort on five acres of a site at 325 Blake Road. The site will include stormwater features to treat polluted runoff from about 270 acres from three cities around the site, improving water quality locally and downstream. This project provides access to Minnehaha Creek, improves the creek's ecological integrity and connects the site to the Minnehaha Creek Greenway trail system that runs through Cottageville Park, the Minnehaha Creek Preserve and the Methodist Hospital campus. On the remaining land, MCWD and the City of Hopkins are working with a redevelopment partner to transform the site into a new neighborhood that celebrates these environmental enhancements and blends seamlessly into the surrounding community.
In 2011, MCWD purchased a 17-acre industrial site in Hopkins as a key piece in the restoration of the most degraded stretch of Minnehaha Creek. The site, which is part of a larger series of improvements along the Minnehaha Creek Greenway, is poised to become a unique community asset. The property is nestled between regionally significant features like the Minnehaha Creek, the newly reconstructed Blake Road Corridor that connects local neighborhoods and businesses, the METRO Green line light rail system and the Cedar Lake Regional Trail.
Project Updates
Summer 2023
The site design for MCWD's portion of the 325 Blake Road site is complete. MCWD will bid the construction of this segment later this year. Meanwhile, the developer, Alatus, has begun construction on the first multi-family building, a 100% affordable housing development on the north portion of the site, scheduled to open in December 2023.
Project Timeline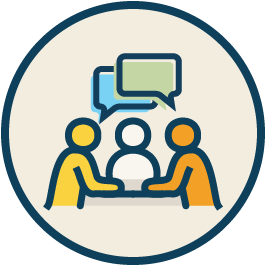 Planning Phase
Planning Phase
2011 — 325 Blake Road site purchased
2018 — Warehouse building demolished, authorized with Resolution 18-079
2019 — Stormwater diversion pipes installed, site begins stormwater treatment
2019 — Planning begins
2020 — Planning phase ends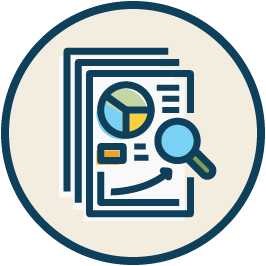 Design Phase
Design Phase
December 2020 — Design phase begins
February 2021 — Stakeholder and community survey and sessions held
June 2021 — Private development partner, Alatus, selected by MCWD and City of Hopkins
July 2021 — Public design review meetings held
September–November 2021 — Schematic design presented and accepted
November 2021 — Schematic design presented at Alatus Neighborhood Meeting at 43 Hoops in Hopkins. Public input given on site amenities via in-person and online surveys.
January 2022 — Virtual public meeting and survey on designs and project features held
May 2023— Final design of the creek restoration and regional stormwater project approved with Resolution 23-026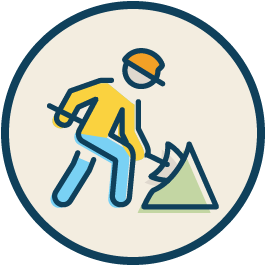 Construction Phase
Construction Phase
October 2022 — 325 Blake Road groundbreaking ceremony held
2024 — Construction bidding period held
2024 — Construction begins
2024 — Construction for creek restoration and regional stormwater treatment begins
2026 — Construction ends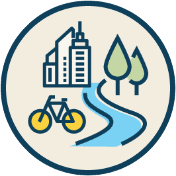 Project completion
Project Completion
2026 — Project completed
By the Numbers
phosphorus removed annually
---
Project Highlights
Easy access to the METRO Green Line Blake Road station
New neighborhood green space
Stormwater treatment features that improve water quality in the creek and receiving water bodies
Streambank and habitat restoration
Removal of industrial cold storage facility
Interpretive features and educational signage
Completion of the Minnehaha Creek Greenway trail system
New access to Minnehaha Creek and improved recreation opportunities
Integrated and landscaped stormwater pond that treats a regionally significant volume of stormwater
All metrics anticipated upon project completion.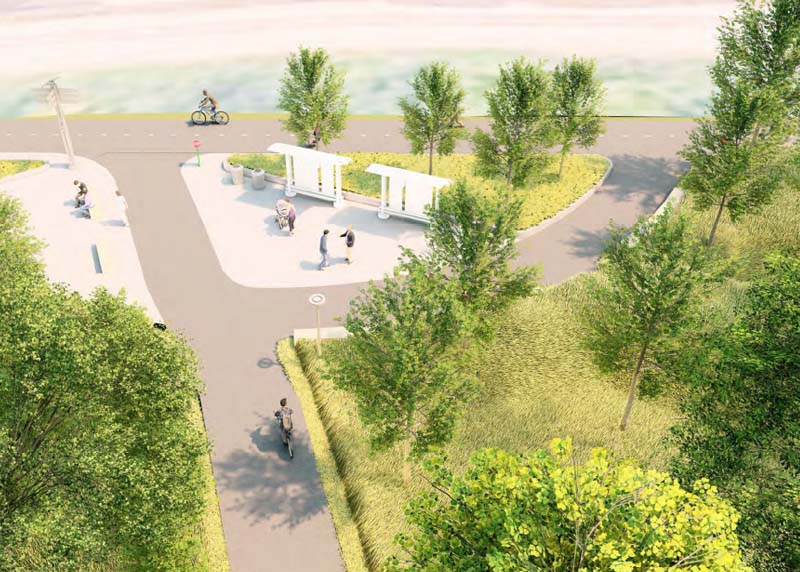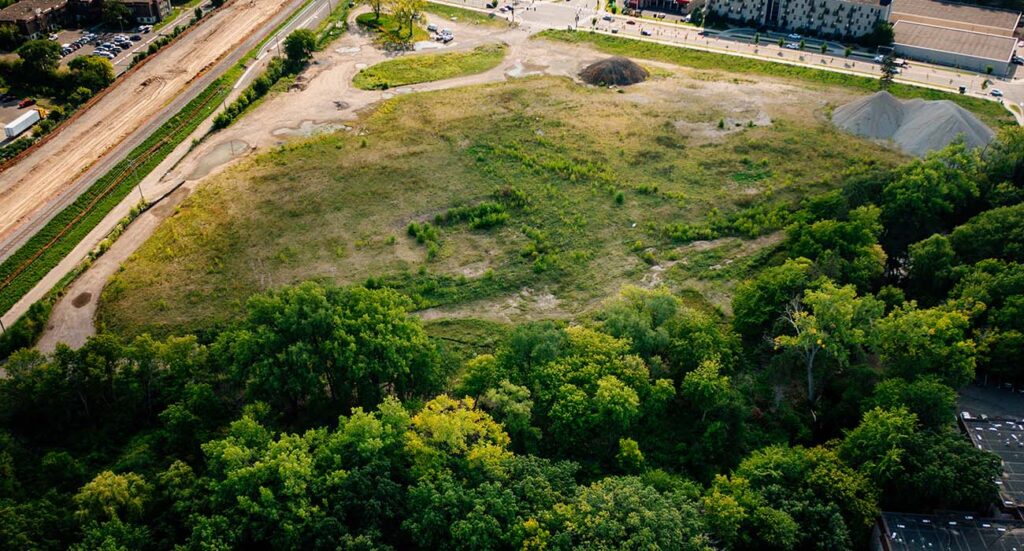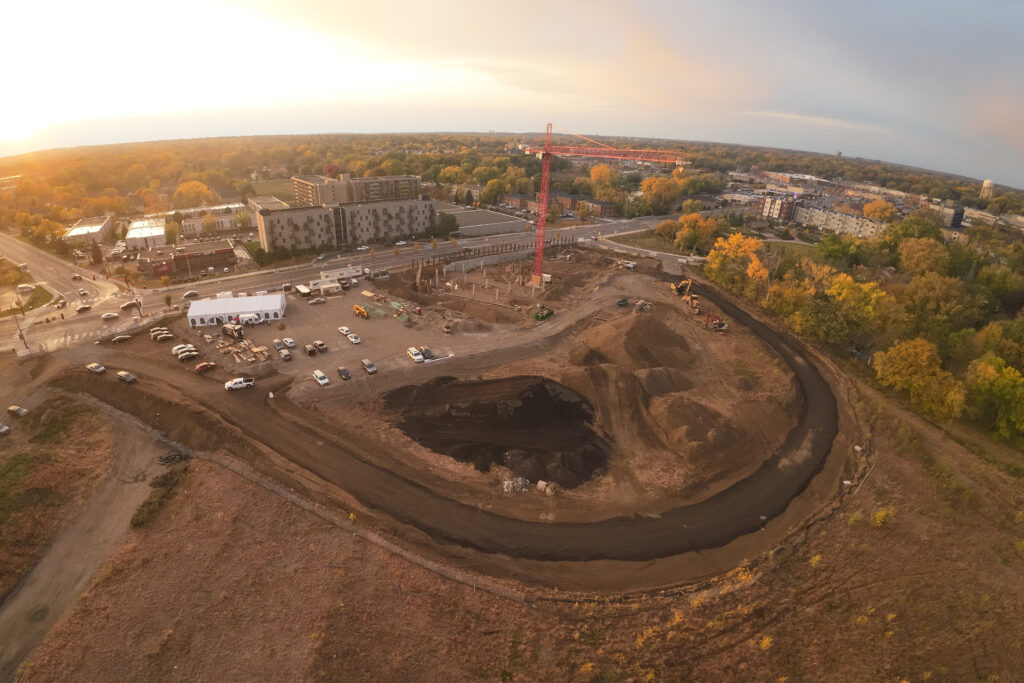 Partnership
MCWD worked closely with the City of Hopkins to identify 325 Blake Road as an opportunity of mutual benefit for community development, water quality, and economic progress. Together, MCWD and its partners are working to deliver a water-centric site that celebrates the nexus of community, economic, and environmental needs.
---