A Landmark Restoration
The Minnehaha Creek Greenway is a linear park in Hopkins and St. Louis Park that connects 109 acres of newly accessible green space and turns what was once the most degraded stretch of Minnehaha Creek into a new kind of urban oasis.
Powered by partnerships with private businesses and the cities of Hopkins and St. Louis Park, Hennepin County, and the Metropolitan Council, the Greenway features a restored creek, regional trail and light rail connections, new residential development, and improved stormwater treatment. As the largest urban stream restoration in the Twin Cities Metro Area, the Greenway shows the value of long-term collaboration, integrated land use and water resource planning, and a shared vision to transform a previously industrialized area into a neighborhood centerpiece where communities thrive alongside healthy natural ecosystems.
The Greenway began with a partnership between the Minnehaha Creek Watershed District (MCWD) and Methodist Hospital in St. Louis Park, which led to the Methodist Hospital Re-meander, a project to integrate creek restoration with the hospital's plans for expansion, and connected patients, staff, and the public to a healthy and healing urban green space. Our work with Methodist Hospital not only marked the beginning of the Greenway, but also catalyzed our Balanced Urban Ecology approach, which now guides all of our work.
The Power of Partnership
MCWD has convened community groups, schools, public agencies, private businesses, and developers in order to make the Minnehaha Creek Greenway a reality. As we continue to work on Greenway projects, these partnerships show what early coordination, shared vision, and long-term collaboration across the public and private sectors can accomplish.
Innovative partnerships drive MCWD's work in the Minnehaha Creek Greenway. We worked with Park Nicollet to restore the creek and position it as a place of healing for Methodist Hospital's patients. By working closely to align MCWD's priorities with the Japs Olson Company, they were able to expand their business and create jobs while treating stormwater and expanding public access to greenspace at the Minnehaha Creek Preserve. At Cottageville Park, just downstream, MCWD worked with the City of Hopkins to restore Minnehaha Creek, treat regional stormwater, and provide a community gathering space alongside new affordable housing. 325 Blake Road also demonstrates how partnership, and a strong vision can create lasting results for our water resources and communities. All of these sites are connected, end-to-end, by trail, providing plentiful recreation opportunities for all visitors.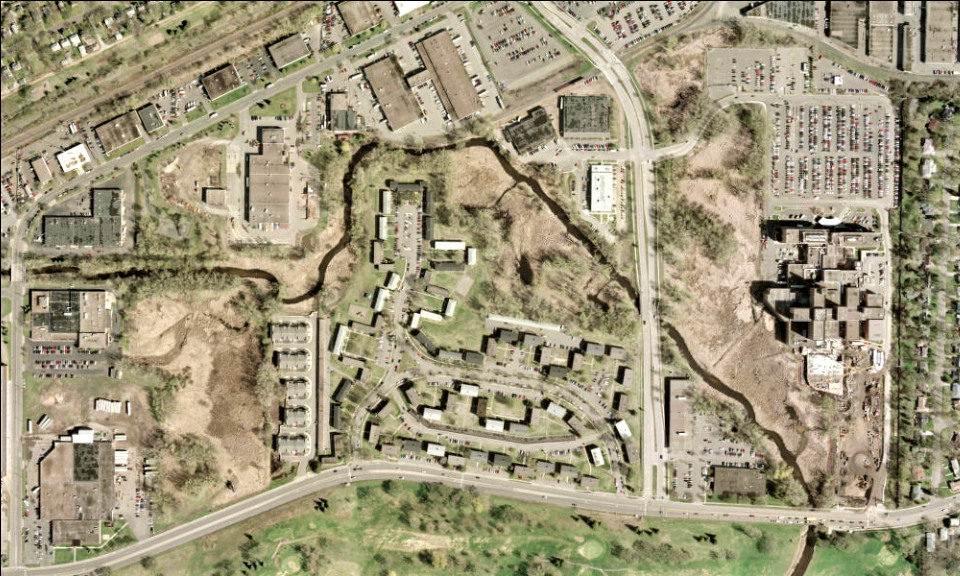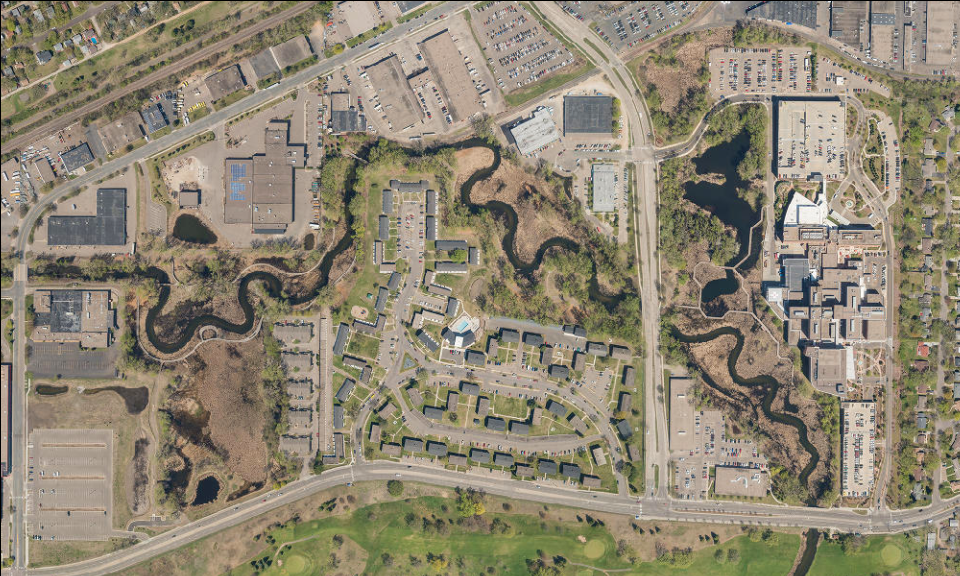 Learn more about the issues, drivers, and strategies behind our work along Minnehaha Creek by exploring our Watershed Strategies.
By the Numbers
newly accessible green space
restored creek and streambank
phosphorus removed annually
Healthy Creek, Healthy Communities
As the Twin Cities grew during the first half of the 20th century, Minnehaha Creek was straightened and ditched and surrounding wetlands were filled. These decisions resulted in increased flooding and pollution. Check out this video to see how the Minnehaha Creek Greenway re-imagines and restores a publicly accessible, healthy creek corridor.