Greenway to Cedar Trail Connection & Streambank Restoration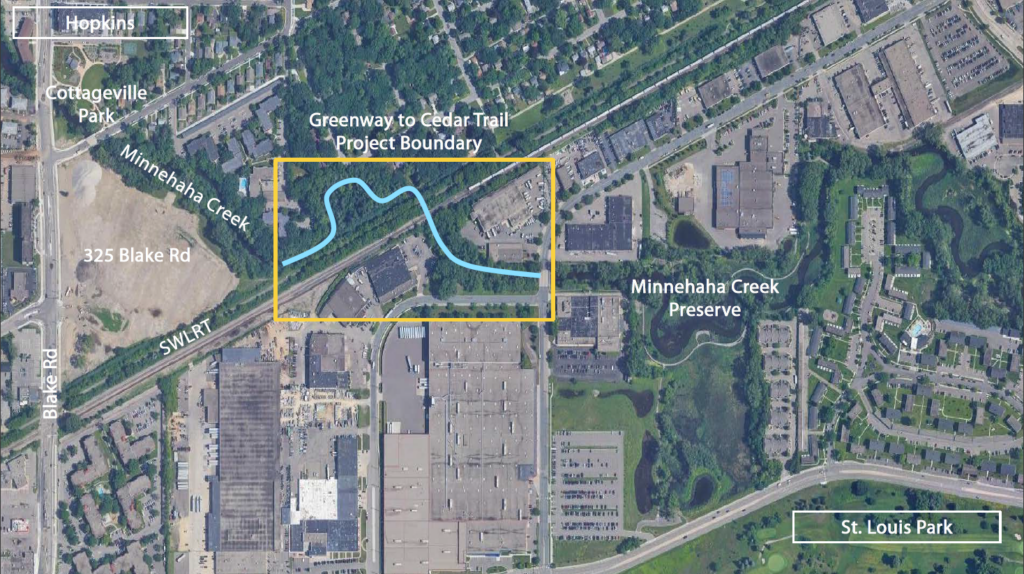 Overview
The Minnehaha Creek Watershed District (MCWD) is in the early phases of planning a 1,000-foot trail connection from Methodist Hospital and the Minnehaha Creek Preserve to the Cedar Lake LRT Regional Trail and upcoming Southwest Light Rail Blake Road Station. The new trail will also connect to 325 Blake Road and Cottageville Park in Hopkins. In addition to trail development, MCWD will restore streambank along Minnehaha Creek to remediate streambank erosion, as well as repair areas of the floodplain and adjacent riparian buffers.
As MCWD began developing projects from Knollwood Mall to Meadowbrook Golf Course in the early 2010s, we identified an opportunity to restore a degraded stretch of streambank near the railroad crossing. By partnering with the Southwest Light Rail Project and the City of St. Louis Park, we were able to preserve space under the new rail bridge intersecting with Minnehaha Creek. As the bridge nears completion, we're assessing the creek to determine the extent of work required to restore its ecological integrity. This assessment will serve as the foundation for the trail connection and streambank improvements.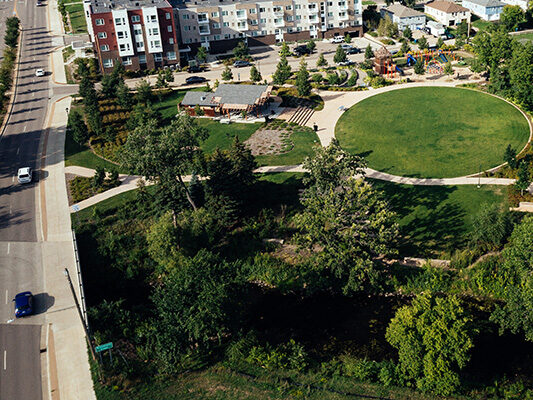 Project Updates
Summer 2023
A topographic and tree survey of the Creek between Meadowbrook Road and Cedar Lake LRT Regional Trail has been completed. MCWD is completing modelling of the stream and floodplain as it completes its feasibility effort.
Project Timeline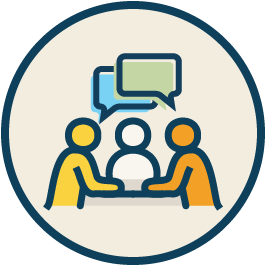 Planning Phase
Planning Phase
2016 — MCWD secures space for a trail connection under the new rail bridge for the Southwest Light Rail Green Line extension
2017 — MCWD and partners pause trail connection and restoration projects until Southwest Light Rail Construction is near completion
August 2022 — MCWD Board of Managers authorize updated topographic and tree surveys and a feasibility study with Resolution 22-050
Summer 2023 — Feasibility study and surveys complete
Fall 2023 — Planning phase completed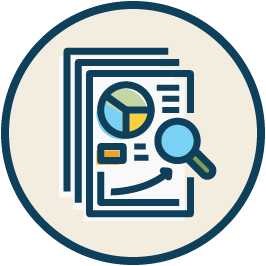 Design Phase
Design Phase
Fall 2023 — Initial concept design begins
2024 — Design phase ends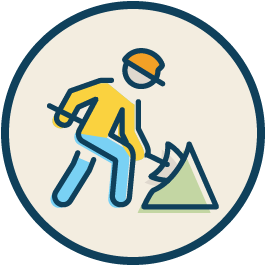 Construction Phase
Construction Phase
2024 – Constuction begins
2026 – Construction completed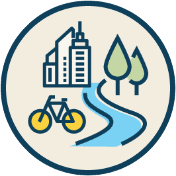 Project completion
Project Completion
2026 — Project complete
By the Numbers
of housing connected to trail
---
Project Highlights
Paved trail between the Minnehaha Creek Preserve boardwalk and the Cedar Lake Regional Trail
Improved access to the Cedar lake Regional Trail and the Blake Road Light Rail Station
Fully connected Greenway along Minnehaha Creek
Restored streambank
Invasive species removal
All metrics anticipated upon project completion.
Partnership
Projects along the Minnehaha Creek Greenway have been the result of fruitful partnerships with public and private agencies in the area. MCWD will continue to work with partners, including the City of St. Louis Park, to develop the Greenway to Cedar Trail Connection and Streambank Restoration. The Metropolitan Council has also been a critical partner on this project.
Funding
Project Cost: $800,000
Funding for this project is split between the Minnehaha Creek Watershed District and the City of St. Louis Park. The project partners are seeking grants to support the completion of the project.
---