Minnehaha Creek Watershed District (MCWD) posts meeting agendas and documents at least three days ahead of the meeting date. Use the filter features below to sort meetings by group, topic, or date. Upcoming meetings and packet contents are also linked on the calendar.
MCWD's Board of Managers typically meets twice a month. The Citizens Advisory Committee meets every other month.
You can also subscribe to email updates about upcoming board meetings.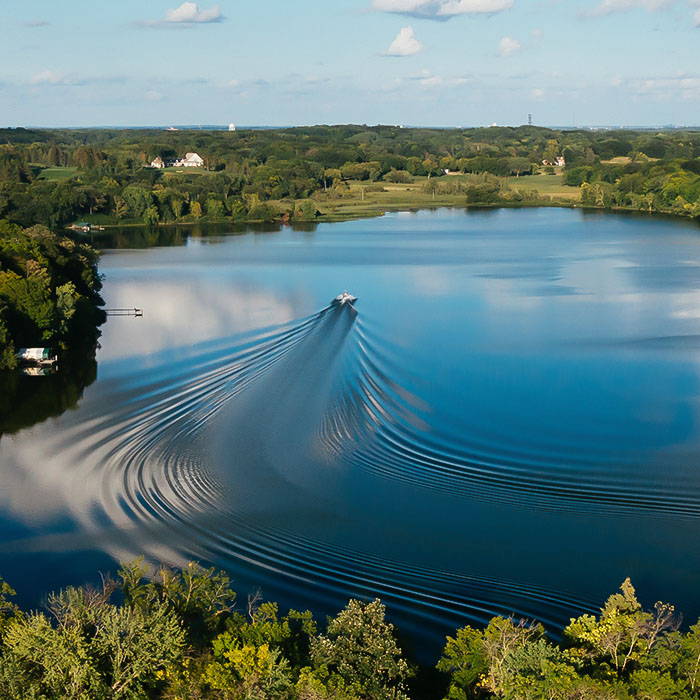 | | | |
| --- | --- | --- |
| March 24, 2022 – 5:15 pm | March 24, 2022 PPC Meeting | Agenda Packet |
| March 24, 2022 | March 24, 2022 Board Meeting | Agenda Packet Minutes Video |
| March 16, 2022 – 6:30 pm | March 16, 2022 CAC Meeting | Agenda Packet Minutes |
| March 10, 2022 – 7:00 pm | March 10, 2022 Board Meeting | Agenda Packet Minutes Video |
| March 10, 2022 – 5:15 pm | March 10, 2022 OPC Meeting | Agenda Packet |
| February 24, 2022 – 7:00 pm | February 24, 2022 Board Meeting | Agenda Packet Minutes |
| February 24, 2022 – 5:15 pm | February 24, 2022 PPC Meeting | Agenda Packet |
| February 10, 2022 – 7:00 pm | February 10, 2022 Board Meeting | Agenda Packet Minutes Video |
| February 10, 2022 – 5:15 pm | February 10, 2022 OPC Meeting | Agenda Packet |
| January 27, 2022 – 7:00 pm | January 27, 2022 Board Meeting | Agenda Packet Minutes Video |
| January 27, 2022 – 5:15 pm | January 27, 2022 PPC Meeting | Agenda Packet |
| January 19, 2022 – 6:30 pm | January 19, 2022 CAC Meeting | Agenda Packet Minutes |
| January 13, 2022 – 7:00 pm | January 13, 2022 Board Meeting | Agenda Packet Minutes Video |
| January 13, 2022 – 5:15 pm | January 13, 2022 OPC Meeting | Agenda Packet |
| December 16, 2021 | December 16, 2021 Board Meeting | Agenda Packet Minutes Video |
| December 16, 2021 | December 16, 2021 PPC Meeting | Agenda Packet |
| December 8, 2021 – 6:30 pm | December 8, 2021 CAC Meeting | Agenda Packet Minutes |
| December 2, 2021 | December 2, 2021 Board Meeting | Agenda Packet Minutes Video |
| December 2, 2021 | December 2, 2021 OPC Meeeting | Agenda Packet |
| November 18, 2021 | November 18, 2021 PPC Meeting | Agenda Packet |
| November 18, 2021 | November 18, 2021 Board Meeting | Agenda Packet Minutes Video |
| November 4, 2021 | November 4, 2021 Board Meeting | Agenda Packet Minutes Video |
| November 4, 2021 | November 4, 2021 OPC Meeting | Agenda Packet |
| October 21, 2021 | October 21, 2021 Board Meeting | Agenda Packet Minutes Video |
| October 21, 2021 | October 21, 2021 PPC Meeting | Agenda Packet |
| October 7, 2021 | October 7, 2021 Board Meeting | Agenda Packet Minutes Video |
| September 23, 2021 | September 23, 2021 Board Meeting | Agenda Packet Minutes Video |
| September 23, 2021 | September 23, 2021 PPC Meeting | Agenda Packet |
| September 15, 2021 – 6:30 pm | September 15, 2021 CAC Meeting | Agenda Packet Minutes |
| September 9, 2021 | September 9, 2021 Board Meeting | Agenda Packet Minutes Video |
| September 9, 2021 | September 9, 2021 OPC Meeting | Agenda Packet |
| August 26, 2021 | August 26, 2021 Board Meeting | Agenda Packet Minutes Video |
| August 26, 2021 | August 26, 2021 PPC Meeting | Agenda Packet |
| August 18, 2021 – 6:30 pm | August 18, 2021 CAC Meeting | Agenda Packet Minutes |
| August 12, 2021 | August 12, 2021 Board Meeting | Agenda Packet Minutes Video |
| August 12, 2021 | August 12, 2021 OPC Meeting | Agenda Packet |
| July 26, 2021 | July 26, 2021 Board Retreat | Agenda Packet |
| July 22, 2021 | July 22, 2021 PPC Meeting | Agenda Packet |
| July 22, 2021 | July 22, 2021 Board Meeting | Agenda Packet Minutes Video |
| July 14, 2021 – 6:30 pm | July 14, 2021 CAC Meeting | Agenda Packet Minutes |
| July 8, 2021 | July 8, 2021 Board Meeting | Agenda Packet Minutes Video |
| July 8, 2021 | July 8, 2021 OPC Meeting | Agenda Packet |
| June 28, 2021 | Wassermann Lake Preserve Ribbon Cutting | Agenda Packet |
| June 24, 2021 | June 24, 2021 Board Meeting | Agenda Packet Minutes Video |
| June 17, 2021 | June 17, 2021 Joint Meeting with Hopkins City Council | Agenda Packet |
| June 10, 2021 | June 10, 2021 Board Meeting | Agenda Packet Minutes Video |
| June 10, 2021 | June 10, 2021 OPC Meeting | Agenda Packet |
| May 27, 2021 | May 27, 2021 PPC Meeting | Agenda Packet |
| May 27, 2021 | May 27, 2021 Board Meeting | Agenda Packet Minutes Video |
| May 19, 2021 – 6:30 pm | May 19, 2021 CAC Meeting | Agenda Packet Minutes |