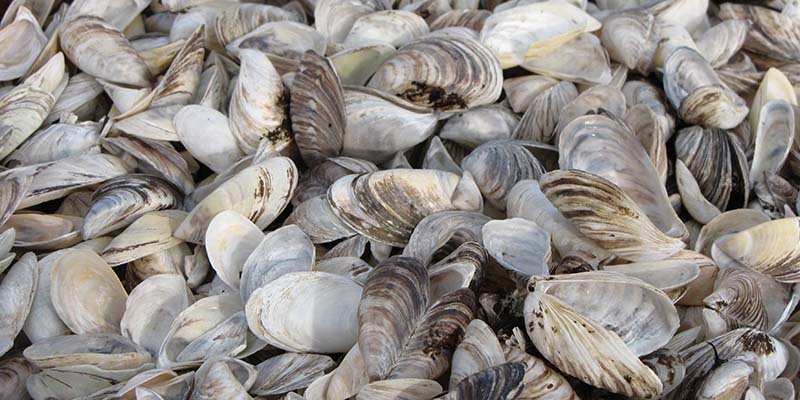 Science is the often slow-and-steady endeavor of learning about the world through observation and experiment. Action is what we take to solve problems, and we're usually bound to the time limits dictated by the problem.
In the right combination, science and action can lead to sudden leaps forward in our understanding of a problem. Since zebra mussels were discovered in Lake Minnetonka in 2010, we have pushed to better understand how these invasive species work and how we can best manage them.
In the fall of 2016, a pressing problem presented itself in the form of zebra mussels found in Lake Minnewashta, a clean and healthy lake just south of Lake Minnetonka. The circumstances were ripe for action: only 14 zebra mussels were found, all were concentrated near the boat launch, and the launch itself is in a small bay sheltered from the rest of the lake.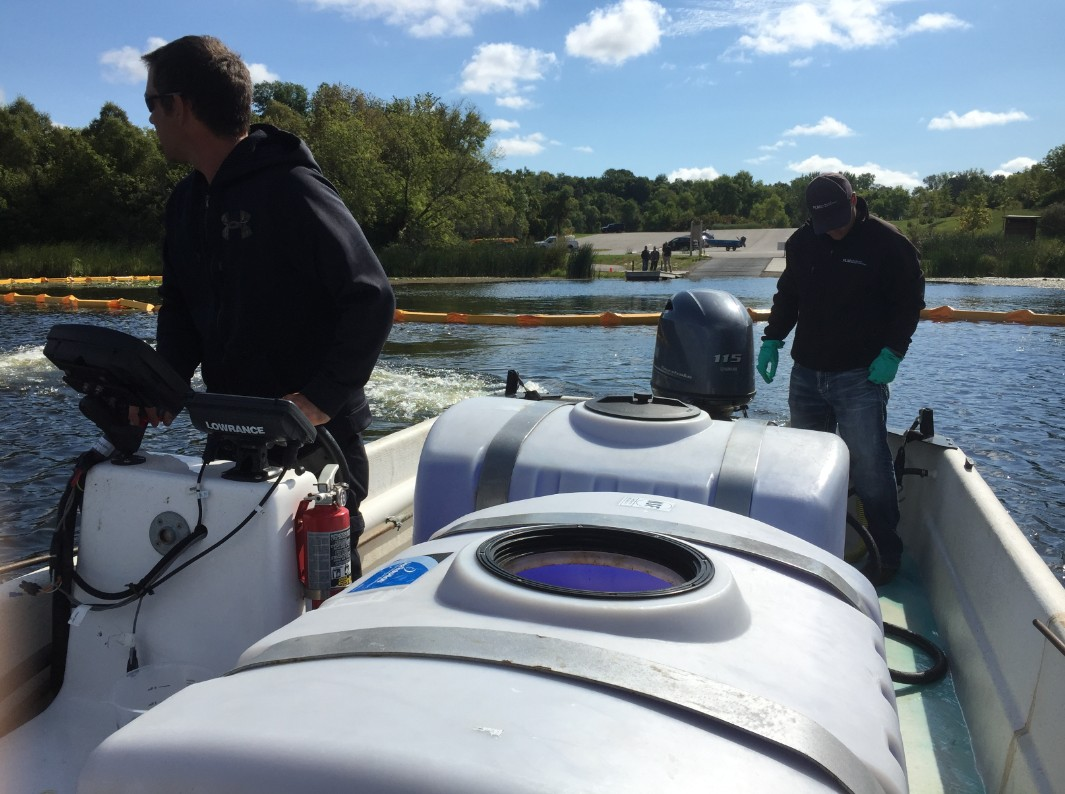 In the hope of preventing a full-blown infestation, we worked with Carver County, the Lake Minnewashta Preservation Association and Minnesota DNR to quickly respond to the discovery. In addition to eradicating the mussels within the treatment area, we also meticulously documented our process and findings along the way and released a full report from the response that will act as a guide for others in future responses. Read the rapid response report here.
Armed with lessons learned from a similar response in Christmas Lake the year prior, we cordoned off the 29-acre bay in September and treated it with the copper product EarthTecQZ. It was used at a much lower concentration than at Christmas Lake, which saved costs and helped reduce impacts to other species. It was the largest known open water treatment for zebra mussels in Minnesota history.
It will take several years of monitoring to confirm whether any mussels spread from the area. However, close inspection at the end of 2016 suggest the treatment killed 100 percent of the invasive mussels within 10 days of its application. If successful, it would be the first known eradication of zebra mussels in a Minnesota lake.